Deploy WebApp
Objective​
In this section we will create a Container App which will be the WebApp front-end.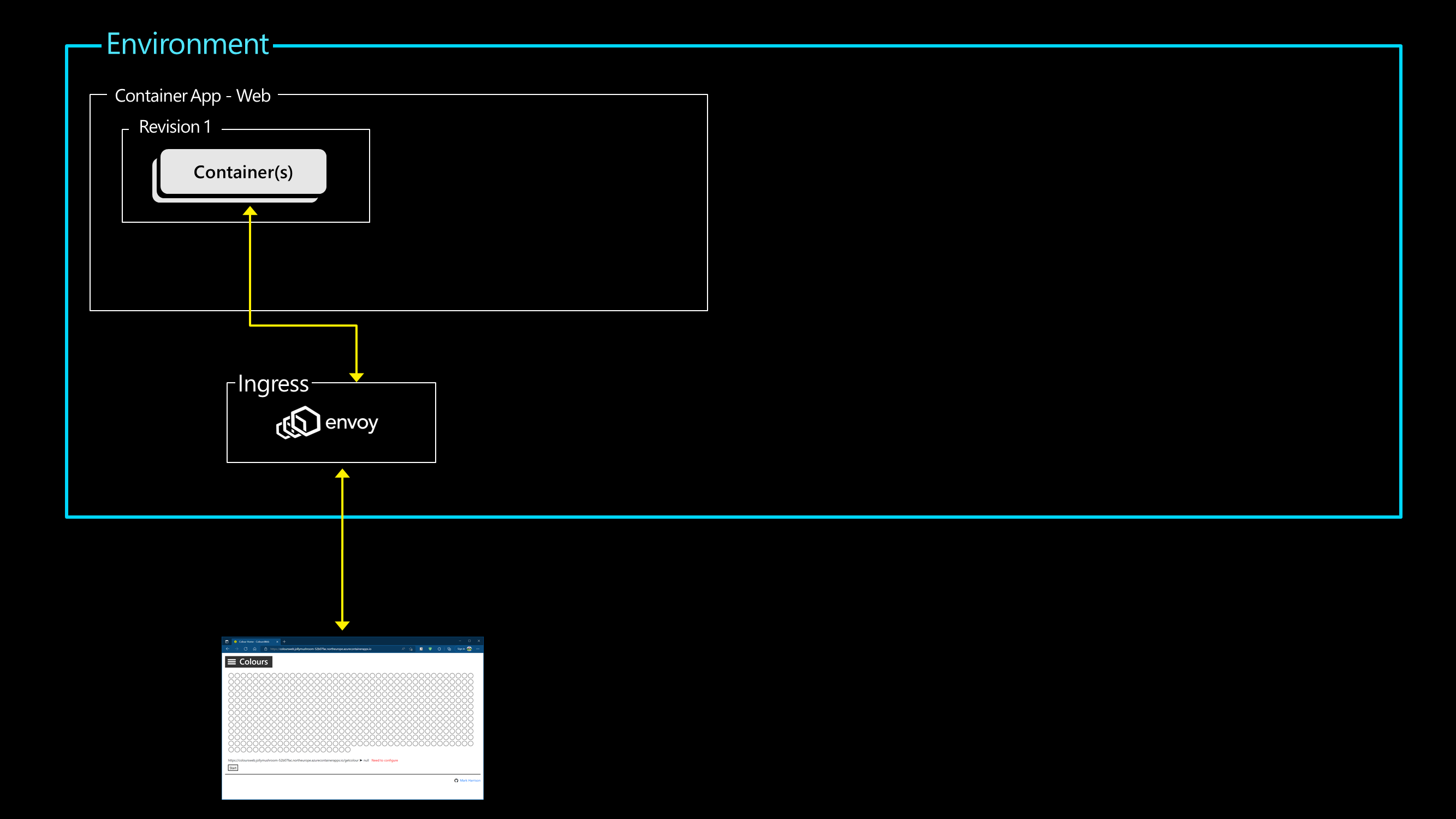 Lab Script​
Create Container App​
Create the Container App for the WebApp front-end

Container image is pulled from the GitHub container registry
Specify that it can be externally accessed
Specify that it can scale from 0 to 3 container instances (replicas)
az containerapp create -g $RG -o table \




  --image ghcr.io/markharrison/coloursweb:latest \




  --name coloursweb \




  --environment $CAENV \




  --ingress external --target-port 80 \




  --min-replicas 0   --max-replicas 3 \




  --revision-suffix webv1 




Note the name of the URL that is emitted - in the above example it is:
https://coloursweb.jollymushroom-52b07fac.northeurope.azurecontainerapps.io/
Auto Scale Up / Down​
Check how many replicas (container instances) are running
az containerapp replica list  -g $RG -o table \




  --name coloursweb \




  --revision coloursweb--webv1




Wait for 5 minutes - after no activity, it should scale down to zero replicas

Access the web site - in a web browser go to the URL that was emitted when the container app was created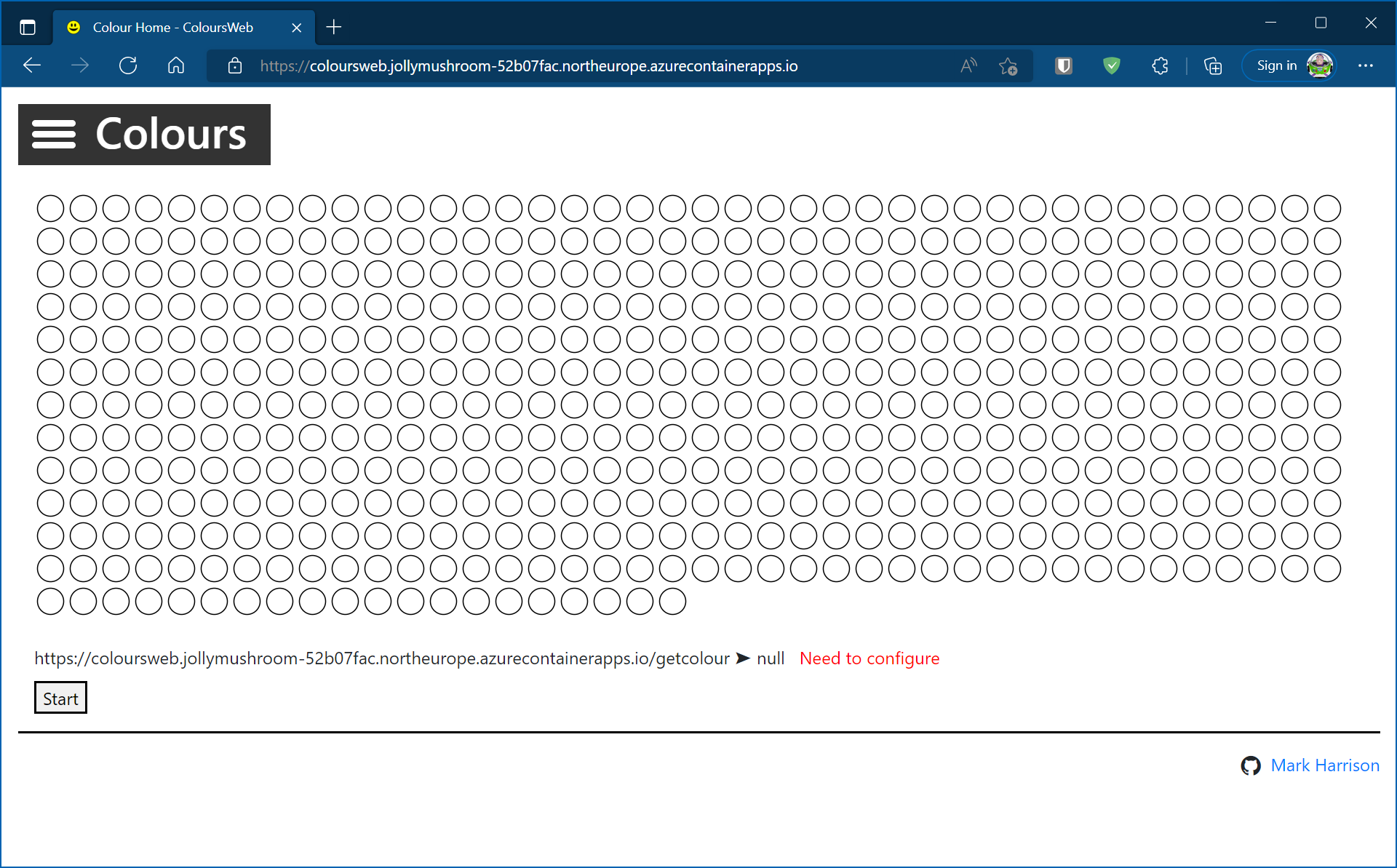 Accessing the site will cause one replica to be spun up to service the request.

Explore Azure Portal​
In the Azure portal we can see the Container App. Explore the various menu options.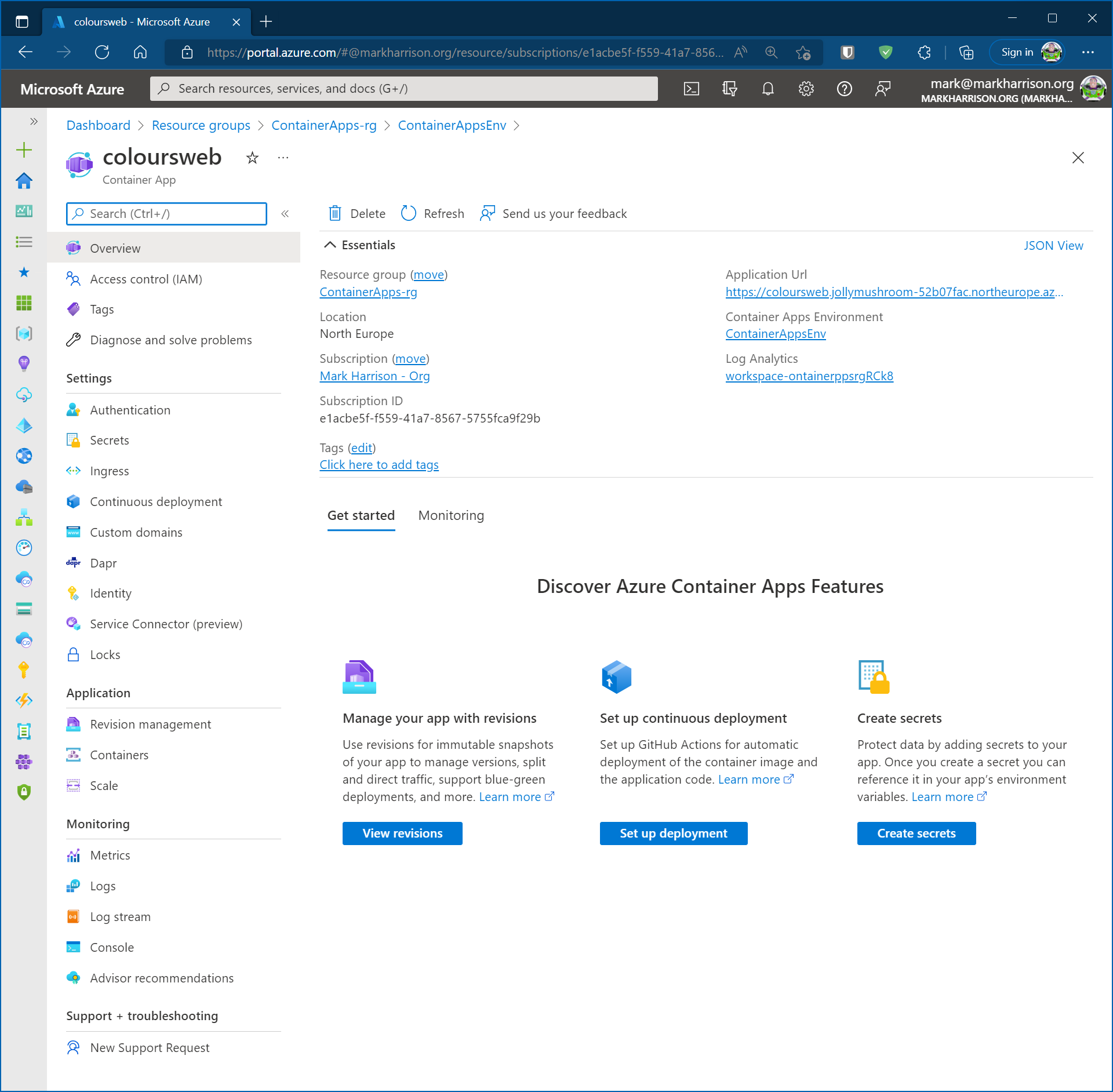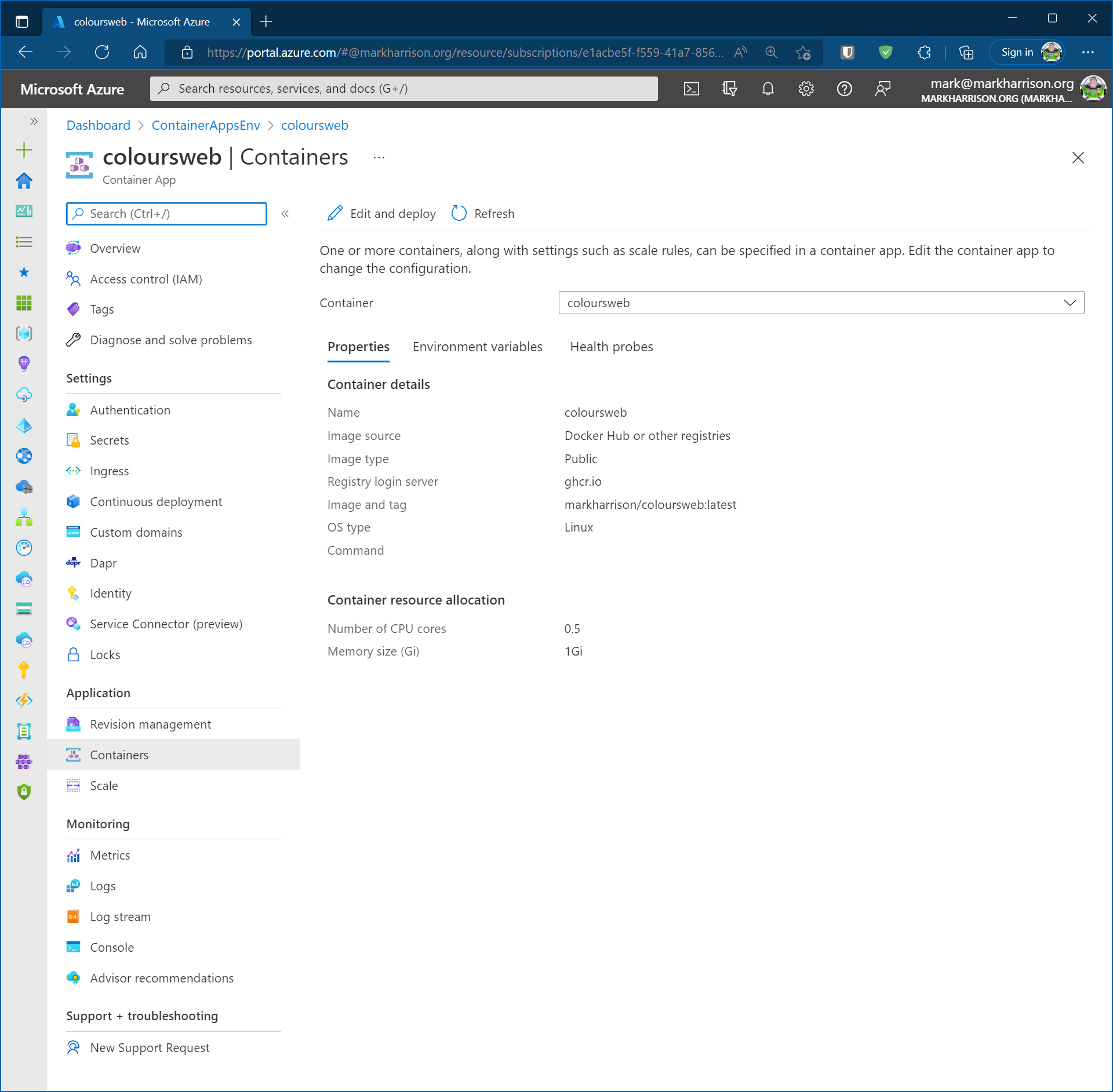 Summary​
In this section we created our first application - the Web front-end.
The number of replicas automatically scaled as needed and went down to zero when not used. No usage charges apply when an application is scaled to zero.